05.10.2018
Can You Sue a Cosmetic Surgeon for Medical Malpractice?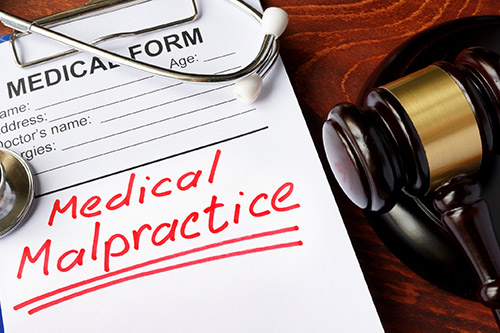 When most people think of medical malpractice, they envision an incident that occurs as the result of a necessary medical procedure. But negligent accidents can also occur with elective procedures. For example, bad cosmetic surgeries do happen. In fact, some of these surgeries have been fatal.
All cosmetic surgeons vary regarding quality and skill, but even then, a good cosmetic surgeon can still make mistakes. If something terrible does happen during a surgical procedure, you have legal recourse. Depending on the circumstances, you may be able to sue a cosmetic surgeon after a botched surgery. The key is to ensure that the surgical outcome meets some basic requirements.
This guide will help you determine if you have a case.
Who Is Eligible for a Medical Malpractice Claim?
The biggest reason why people might consider suing a cosmetic surgeon is if the doctor failed to adhere to standard medical practice. Ultimately, this failure typically means that the individual has failed to perform duties within reasonable expectations.
Surgical errors, which might occur if a surgeon left a utensil inside the patient or performed the wrong procedure entirely, are also often deemed medical malpractice. Doctors can make errors with anesthesia as well. Other mistakes a doctor can make include incision leaks, injuries, and even administering the wrong medication.
In some cases, doctors may make mistakes regarding your medical history. For example, they may fail to account for medical history before completing a procedure. Your medical history can impact your ability to heal, so the doctor should ask you about this.
You may also have a case if the doctor didn't properly inform you about your procedure. Informed consent is a necessary component of any medical procedure. If you were not told about the potential consequences of the procedure, you might have a case here.
What Else Can You Sue a Cosmetic Surgeon For?
Cosmetic surgeons are also on the hook for cases involving negligence. For example, the doctor may have failed to provide a sterile environment for the surgery, ultimately leading to an infection or excessive scarring.
Patients can also sue for breach of contract. When you agree to have surgery, you sign a contract with a doctor. The doctor might breach this contract by performing the wrong surgery or providing results inconsistent with your wishes.
Cosmetic surgeons may also breach a warranty. For instance, the cosmetic surgeon may fail to deliver the results you requested, requiring you to pursue additional surgeries that you would then have to pay for.
When Can't You Sue a Cosmetic Surgeon?
You are not able to sue a cosmetic surgeon simply because you did not like the results of surgery. You must demonstrate that the doctor failed to act in a reasonable manner or was negligent in some way that lead to your injury.
What Are the Challenges of Filing a Lawsuit?
When you file a lawsuit against a cosmetic surgeon, you may face several challenges in court. For example, juries are often not equally sympathetic toward every plastic surgery patient. Botched cosmetic surgery performed on somebody who has undergone a tragedy will be looked upon much differently when it is compared to a patient who has had a bad breast lift. The good news is that an attorney can help you stand up against a potentially biased jury.
Do You Need an Attorney to File a Cosmetic Surgery Lawsuit?
You should always work with an attorney to file a claim against a cosmetic surgeon. You need to know what constitutes a claim as well as how to find evidence that helps bring your case to light. Medical malpractice is a serious accusation, and you need an attorney to help support your claims.
Carlson, Blau & Clemens SC has experience working with medical malpractice cases. Reach out to our attorneys today to set up a consultation where you can learn about the potential outcome of your case.